In Neuenegg near Bern, we develop and produce foodstuffs that have been family favourites in Swiss households for generations. What started out small and simple 150 years ago is today a production centre with state-of-the-art facilities. Our high quality standards ensure that Wander products always deliver maximum taste. And the same is true of the industrial products that we manufacture for the food industry. We try to be as environmentally friendly and sustainable as possible in every stage of the process. 
We want to be an expert partner in the field of high-quality food for both our customers and the industry. We are committed to quality, the environment and social responsibility.
Engagements
UTZ
Wander buys UTZ certified cocoa to support sustainable cocoa farming. The UTZ programme promotes sustainability through efficient farming methods that improve the harvests of UTZ certified producers.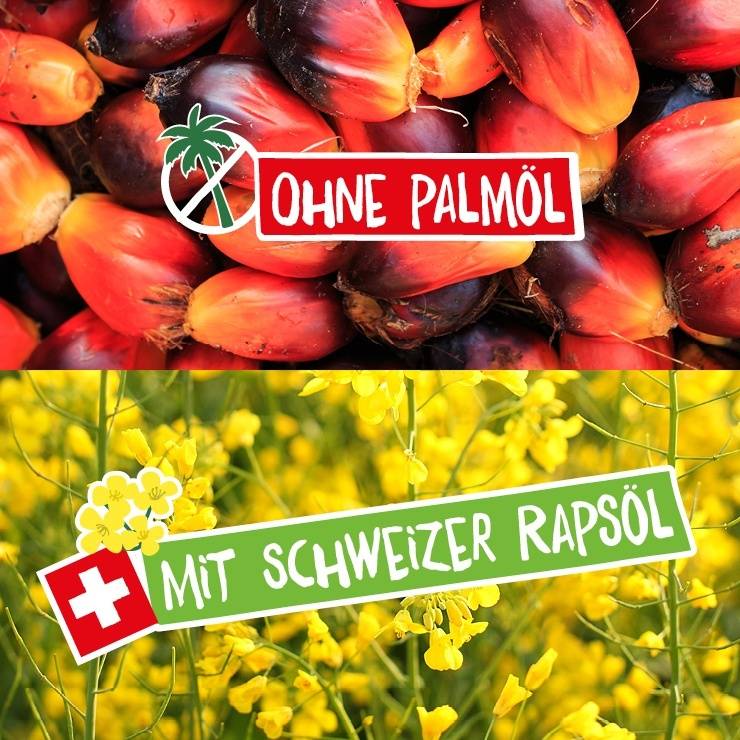 Without palmoil, with Swiss rapeseed oil
Wander attaches great importance to sustainability and Swiss quality when using raw materials. That is why the palm oil in Ovomaltine Crunchy Cream was replaced by Swiss rapeseed oil. Thanks to the local origin of the rapeseed oil, transport distances have become shorter. 
 
FSC certified packaging
Wander uses Forest Stewardship Council (FSC) certified cardboard packaging to protect the environment. The FSC is a global, non-profit organisation.
The FSC has defined a set of core principles to promote sustainable, responsible forestry. These aim to protect the forests from overexploitation and destruction and to ensure their long-term survival through good forest management.
Caritas
Caritas promotes healthy eating for people in need and is committed to equal health opportunities in Switzerland. In the Caritas markets, people who are affected by poverty are guaranteed to find a range of everyday products at rock bottom prices. Wander AG supports the Caritas Market cooperative by offering its products at greatly reduced prices.
Schweizer Tafel
Wander AG gives food to Schweizer Tafel. Every month, it sends a crate of tea, cereals, Ovomaltine powder and other drinks to the non-profit organisation. The products are given to people in need in Switzerland.
ICI (International Cocoa Initiative)
Wander is a member of the International Cocoa Initiative (ICI), which is comprised of non-governmental organisations, unions and representatives from the chocolate industry. In partnership with the authorities in the respective countries, the Initiative has sought to improve the living conditions of cocoa farmers and their families since 2002.
ETP (Ethical Tea Partnership)
As a member of the Ethical Tea Partnership (ETP), Wander AG buys tea only from plantations that belong to the programme. The ETP has been monitoring social and ecological conditions on tea plantations since 1997. It aims to improve the living conditions of workers on these plantations.
Save the Children
Save the Children is one of the largest independent children's rights organisations in the world and has been committed to promoting children's rights since 1919. Save the Children ensures that children in more than 120 countries have access to medical treatment, food, education and protection, no matter what their gender, origin or beliefs. Save the Children is Zewo certified. 
UNICEF
Many girls in the tea region of Assam suffer from nutrition-related anaemia. The mortality rate of mothers and children in this area is also very high. Wander supports UNICEF projects. The United Nations Children's Fund helps around 7,000 of these girls in partnership with ABITA (Assam Branch of the India Tea Association). It ensures the girls have access to better nutrition and medical treatment.