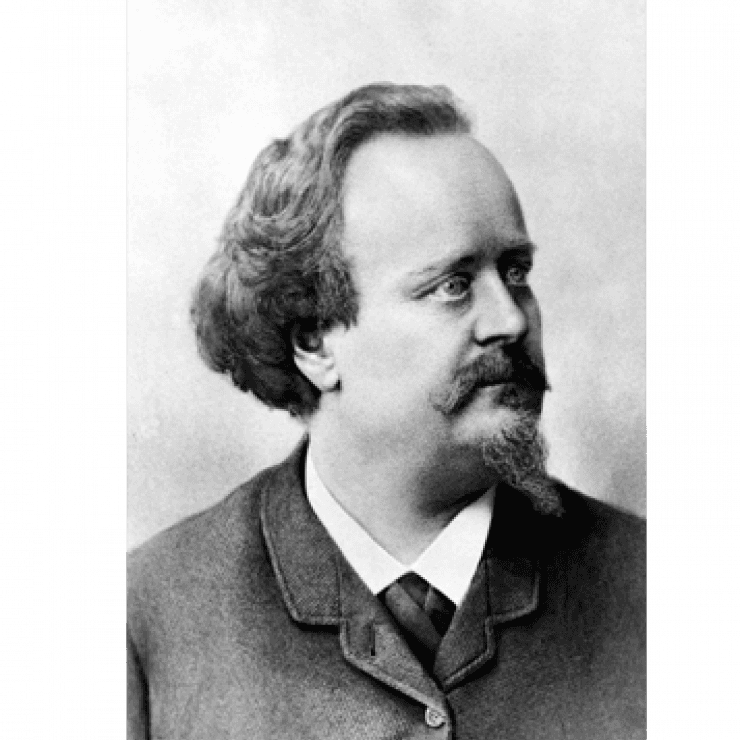 1865 – The beginning
It all began in 1865 in a laboratory in the old town of Bern. Chemist Dr Georg Wander was looking for something to combat malnutrition, a widespread problem at the time. As the basis of his research, he chose a natural product that had been used as a remedy for more than 2,000 years and was produced from ground barley grains: malt. However, thanks to a special vacuum process, Dr Wander was the first to make wort preservable. He thus developed a malt extract, which would be a lifesaver for the very young and the sick for decades to come.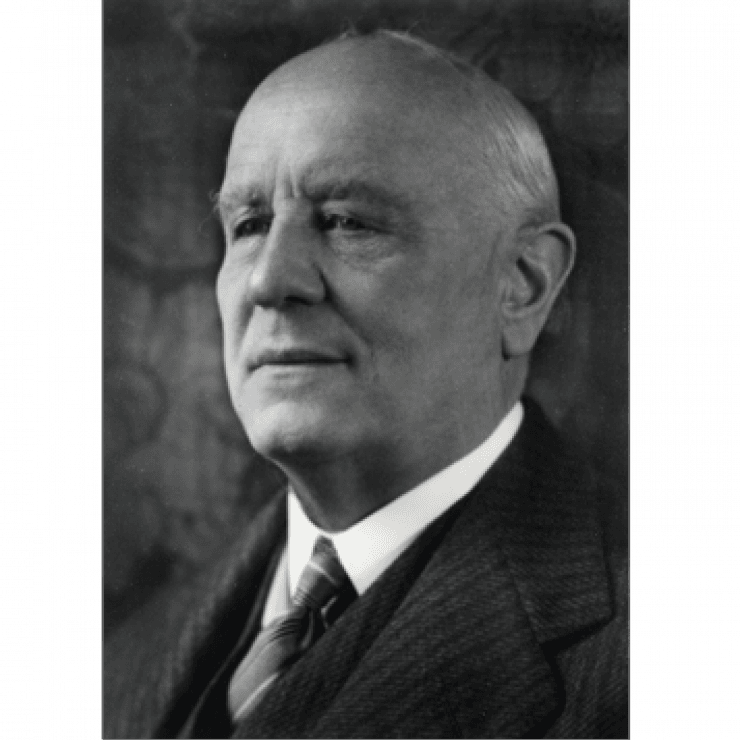 1897 – Further development
Georg Wander died in 1897. His son Albert – also a chemist and pharmacist – continued to develop his father's 'super food' around the turn of the century, refining the taste and enriching it with other natural energy sources. His idea was a winner and remains the basis of the successful Ovo recipe today: barley, which grows from the earth and ripens in the sun, as the base of the malt; egg, as the embodiment of fertility; milk, as the first, nutritious food product needed by young children; and a little cocoa to round off the taste.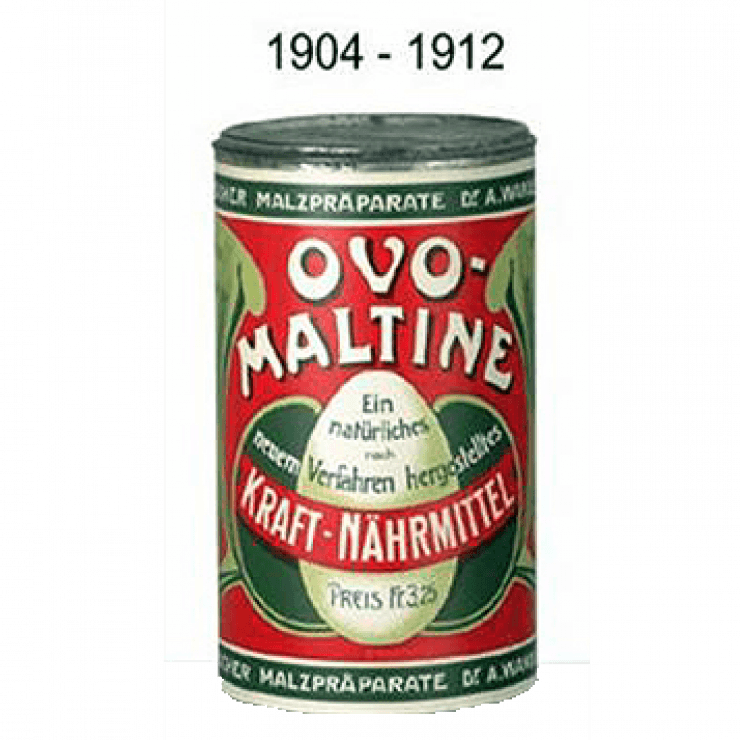 1904 – Invention of Ovomaltine
Ovomaltine was first launched in 1904, and was originally sold for medicinal purposes. But soon even healthy, active people discovered the restorative effect of the revolutionary drink. Ovo was a particularly popular snack among athletes.
1906 – Crossing borders
Just two years after its launch, Ovomaltine was already expanding beyond Switzerland. The first sales depots were established in Italy and England in 1906, and the first overseas Ovo factory began operations in Kings Langley, England, in 1913.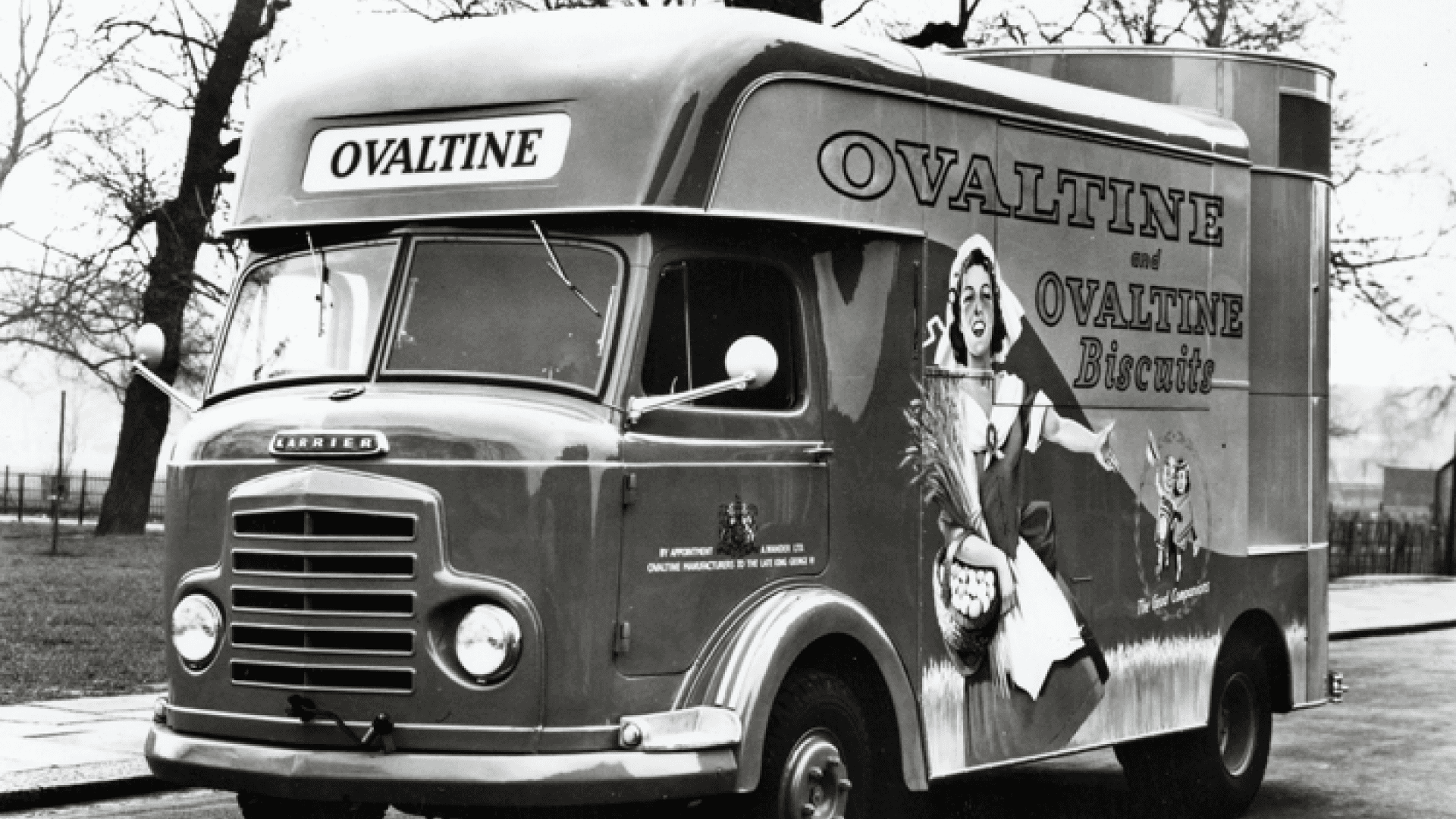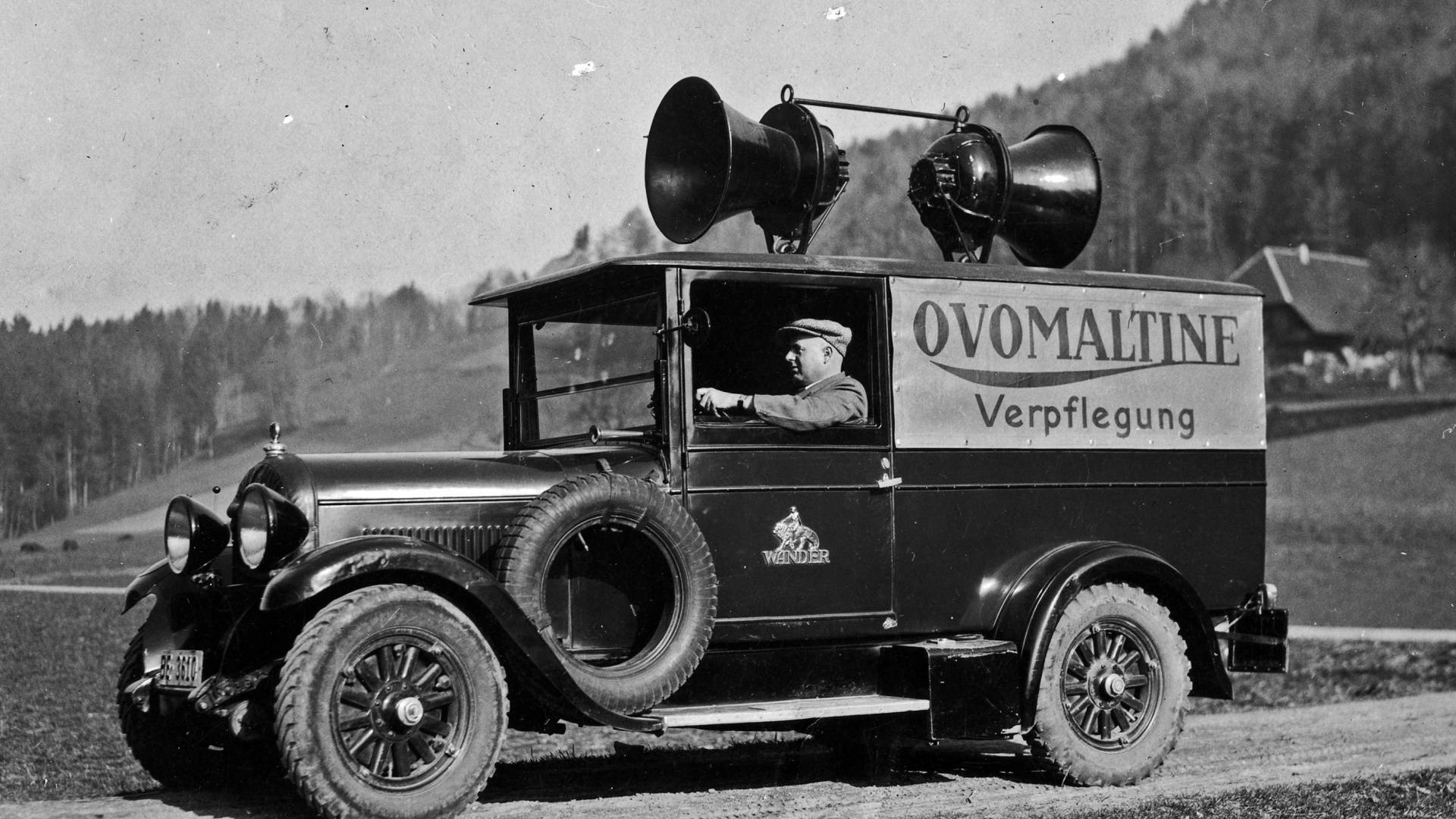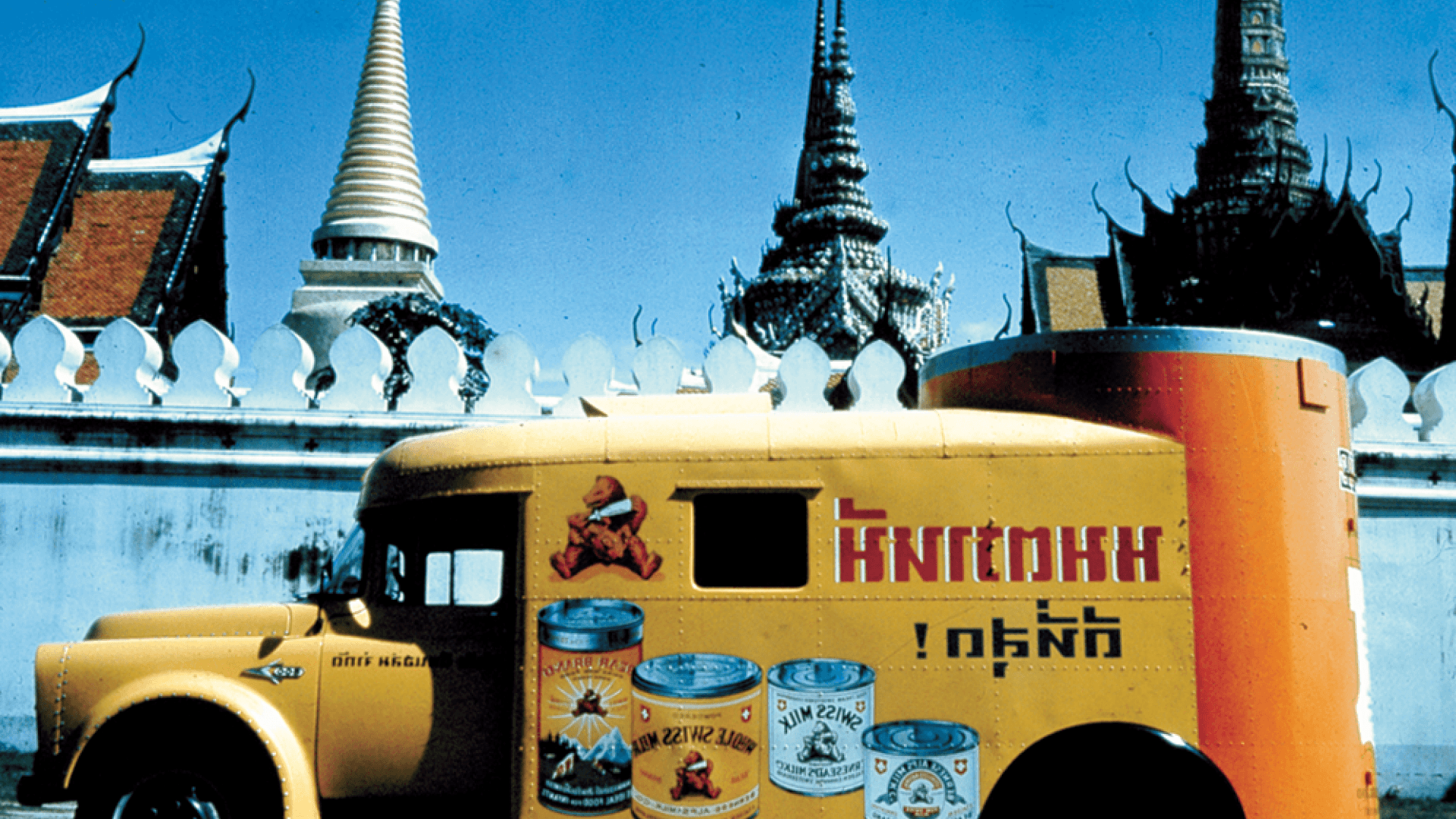 1927 – Factory moves to Neuenegg
In 1927, the Ovo factory moved from Bern to Neuenegg. And in 1931, Ovomaltine took the culinary world by storm with its legendary single-portion sachets.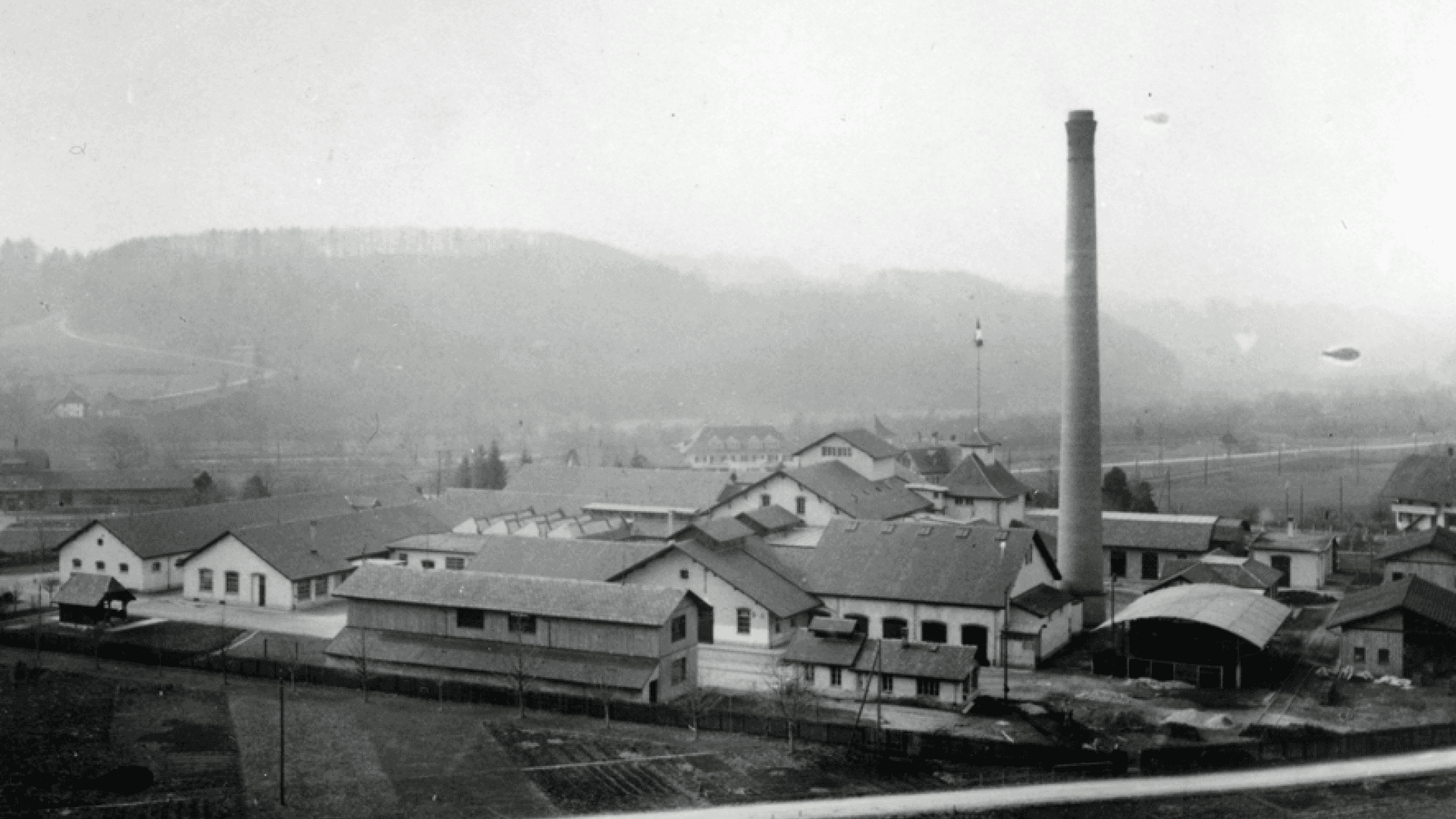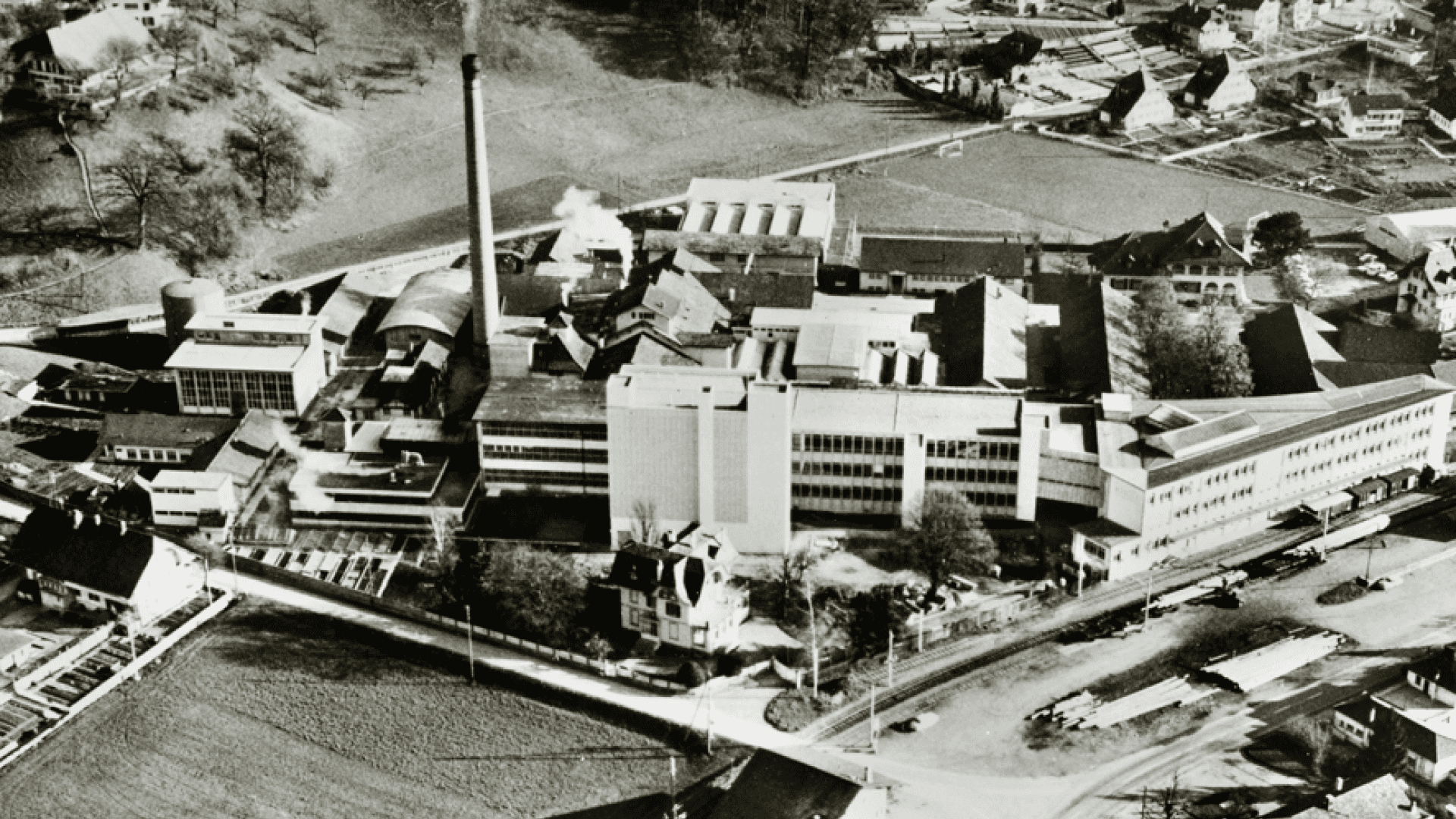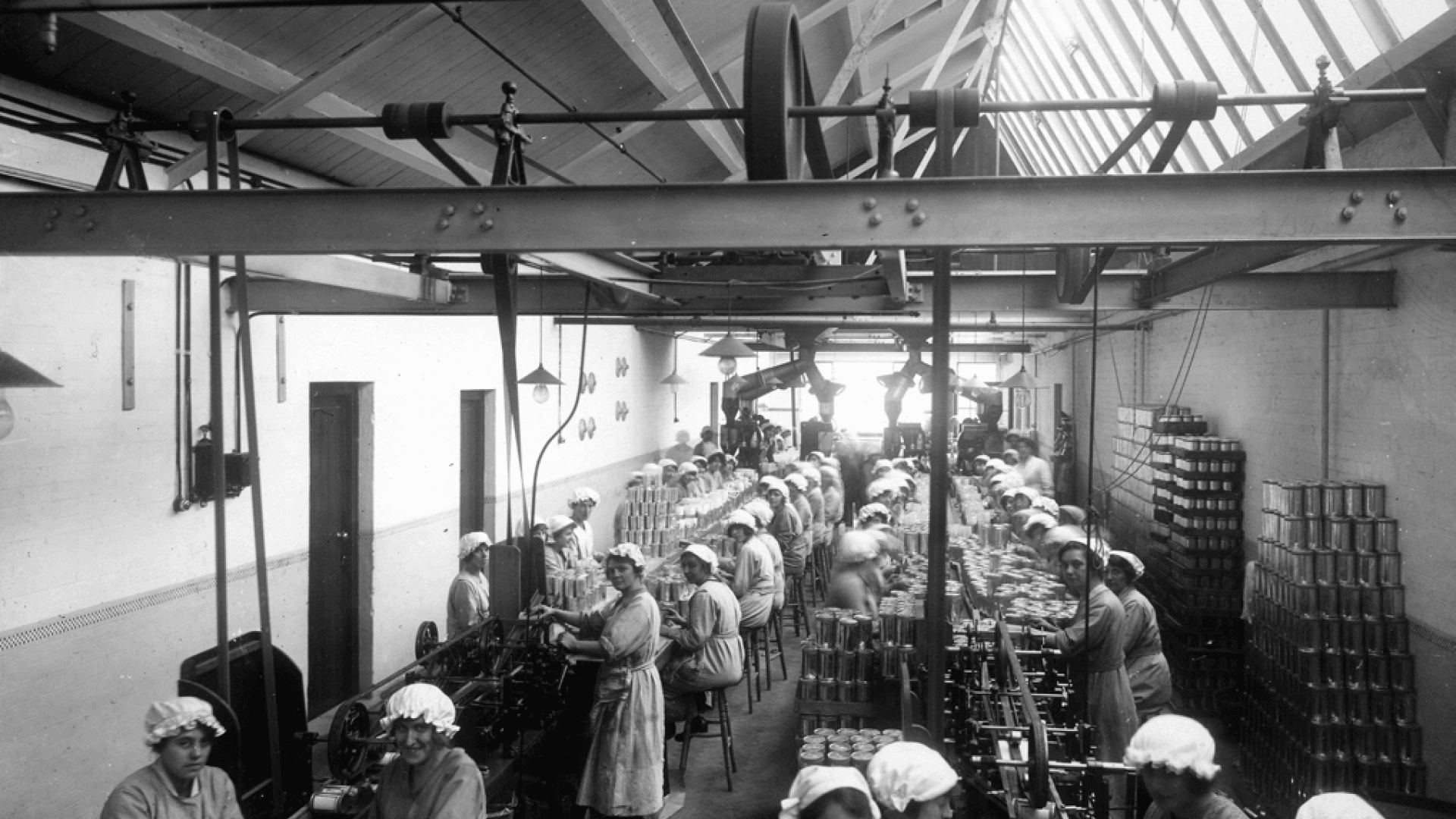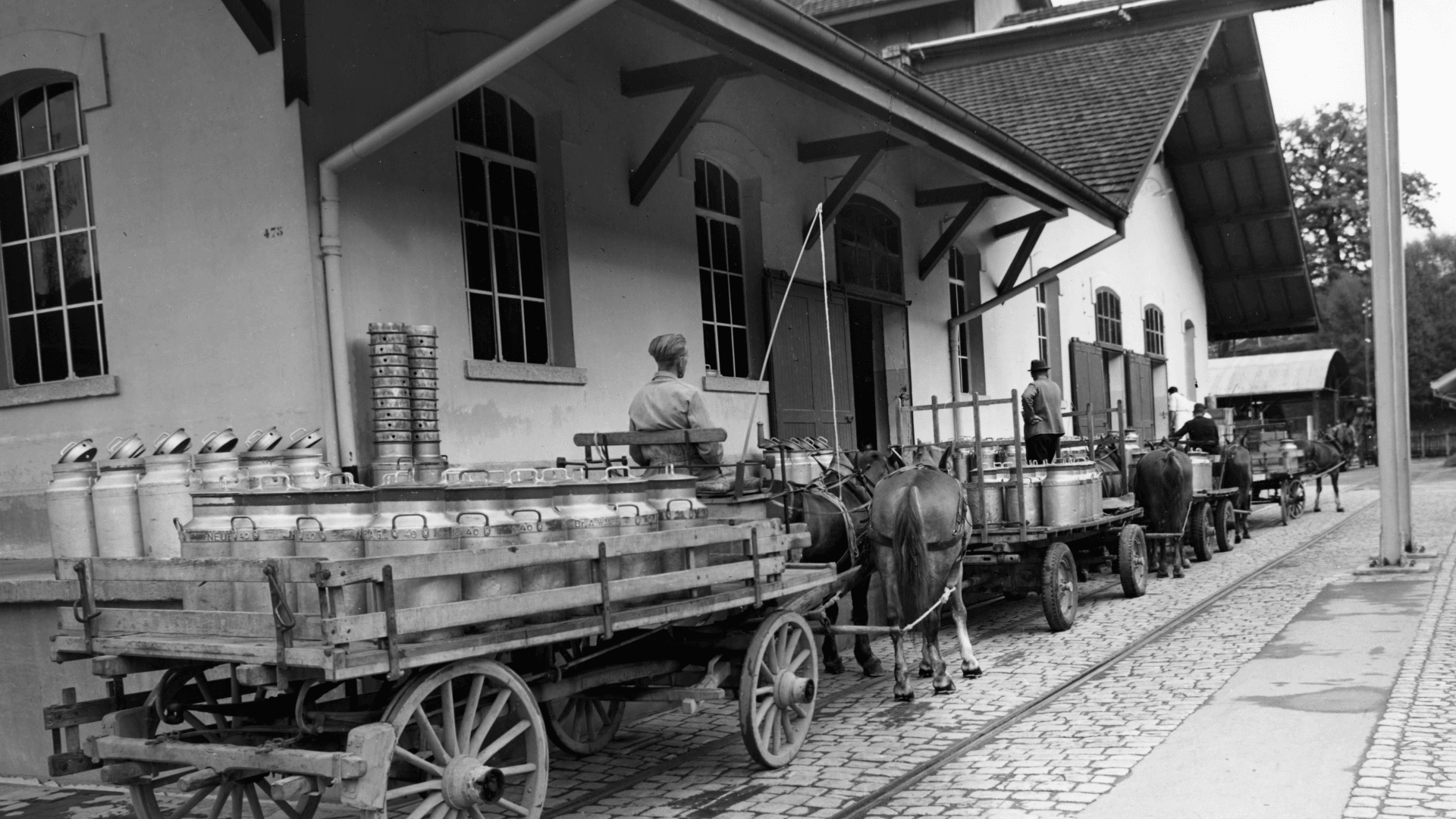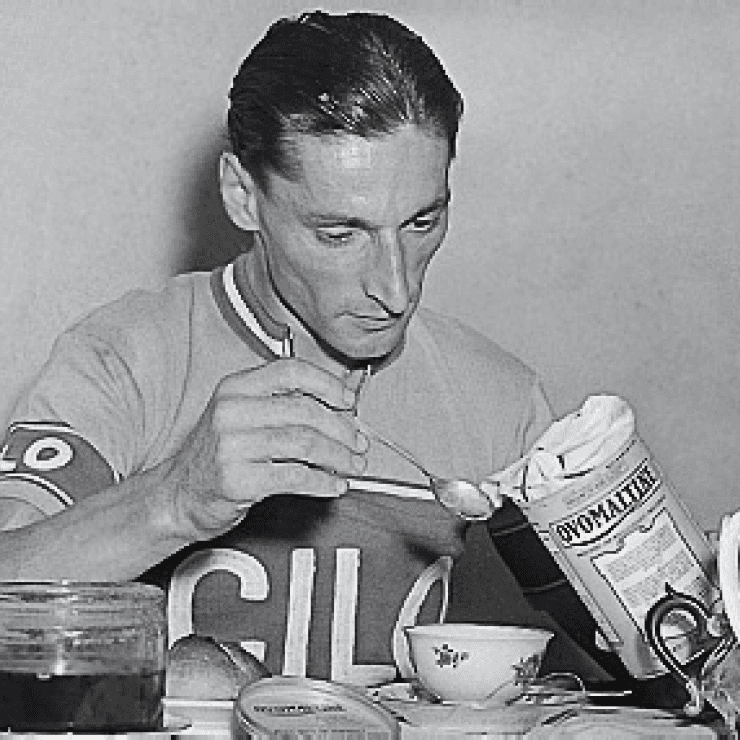 1932 – Ferdy Kübler
In 1932, Ovomaltine became the official beverage of athletes and officials at the summer and winter Olympics for the first time, and would be a sponsor at 19 further Olympic games through to 1976.
1937 – Launch of Ovo Sport
The first Ovomaltine snack – Ovo Sport – is born.
1959 – Advertising slogan
'Ovomaltine makes you stronger too!' was the message used by Wander AG to advertise its flagship product for many generations.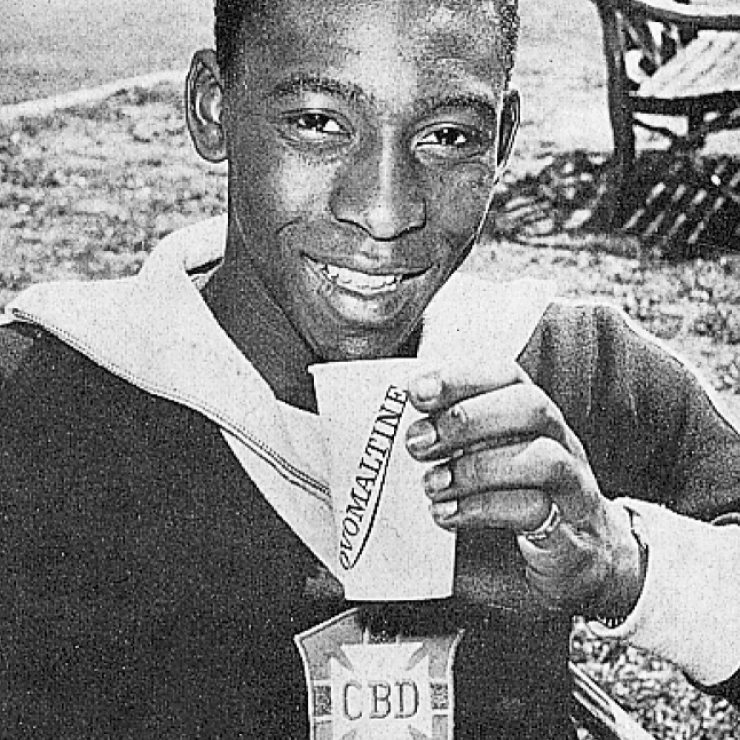 1962 - Pelé
Back when the Swiss national football team was a World Cup regular, Ovo accompanied the players on their travels – and became a hit with international stars such as legendary Brazilian footballer Pelé (image).
1965 – The first Ovo ad (spot in german)
Ovomaltine – always ahead of its time. When Swiss television was still in its infancy, Wander AG was one of the country's first companies to release an Ovo advert – filmed in 16 mm.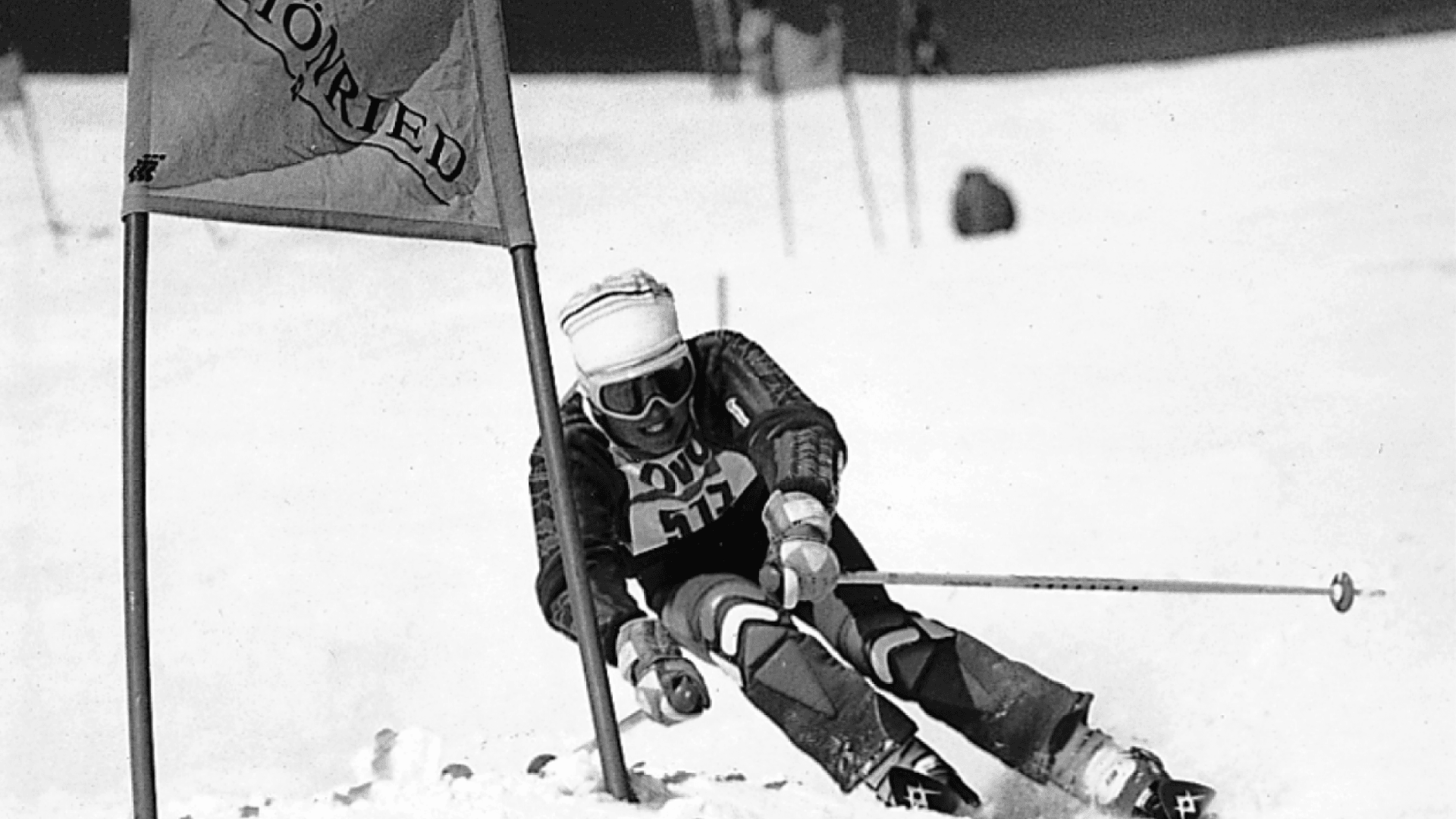 1972 – Ovo Grand Prix: commitment to the next generation
With the launch of the Ovomaltine Grand Prix in 1972, Ovomaltine created the largest youth project in Swiss sport. Over the next 25 years, it would become the most important showcase for young Swiss skiers. This was where some of the greats started out, including many household names from the domestic and international stage, such as Pirmin Zurbriggen, Marc Girardelli, Michaela Gerg, Anita Wachter, Günther Mader and Erika Hess. The Ovomaltine Grand Prix was also popular with athletes who would ultimately make their name in other sports: Anita Weyermann (image) won the giant slalom in the 1988 Ovomaltine Grand-Prix in Les Mosses, and Martina Hingis came 15th in 1991.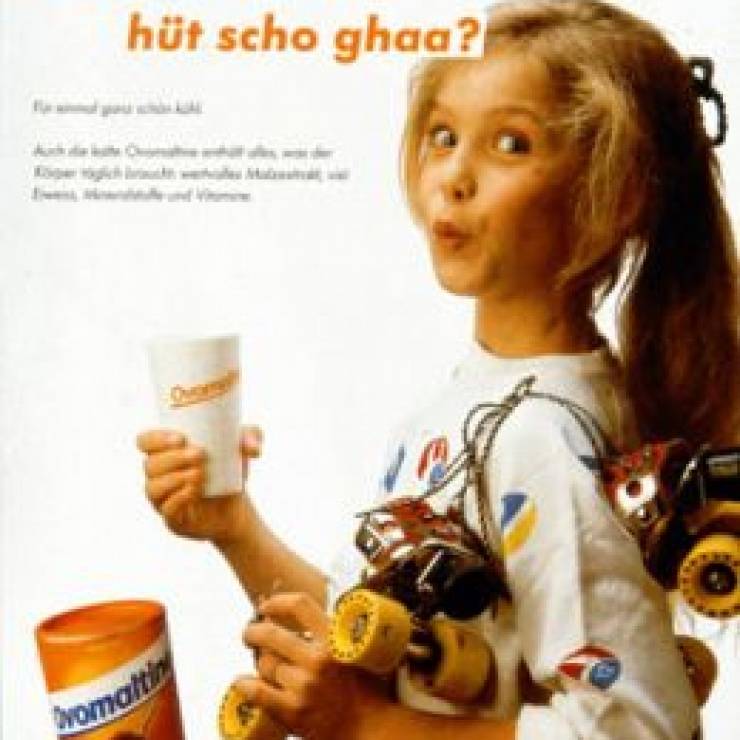 1981 – A new slogan
The slogan 'Have you had your Ovo today?' was created at the end of the 1970s and soon became a catchphrase. The packaging design was also updated in this period.
1998 – The Ovo motto: not better, just longer.
'You won't do it better with Ovomaltine – just longer.' That's the message that became a hit with the public in the fun and fresh TV and cinema ads (spot in german)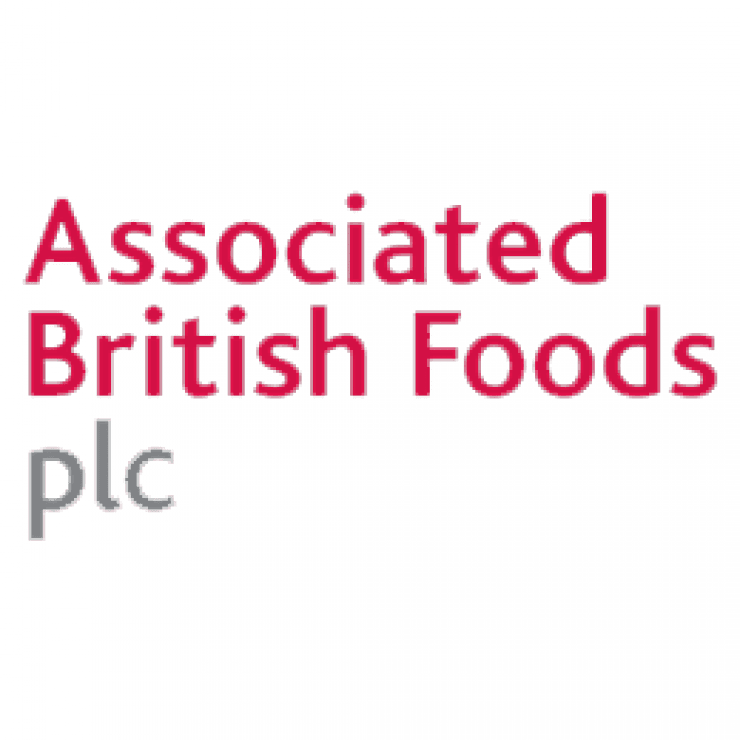 2002 – Move to ABF
Associated British Food (ABF) buys Wander AG and its many famous brands. Wander AG has been a wholly-owned subsidiary of ABF ever since and is responsible for the Swiss marketing and sale of Twinings Teas, also owned by the ABF Group. The Neuenegg factory produces Ovomaltine for the whole of Europe.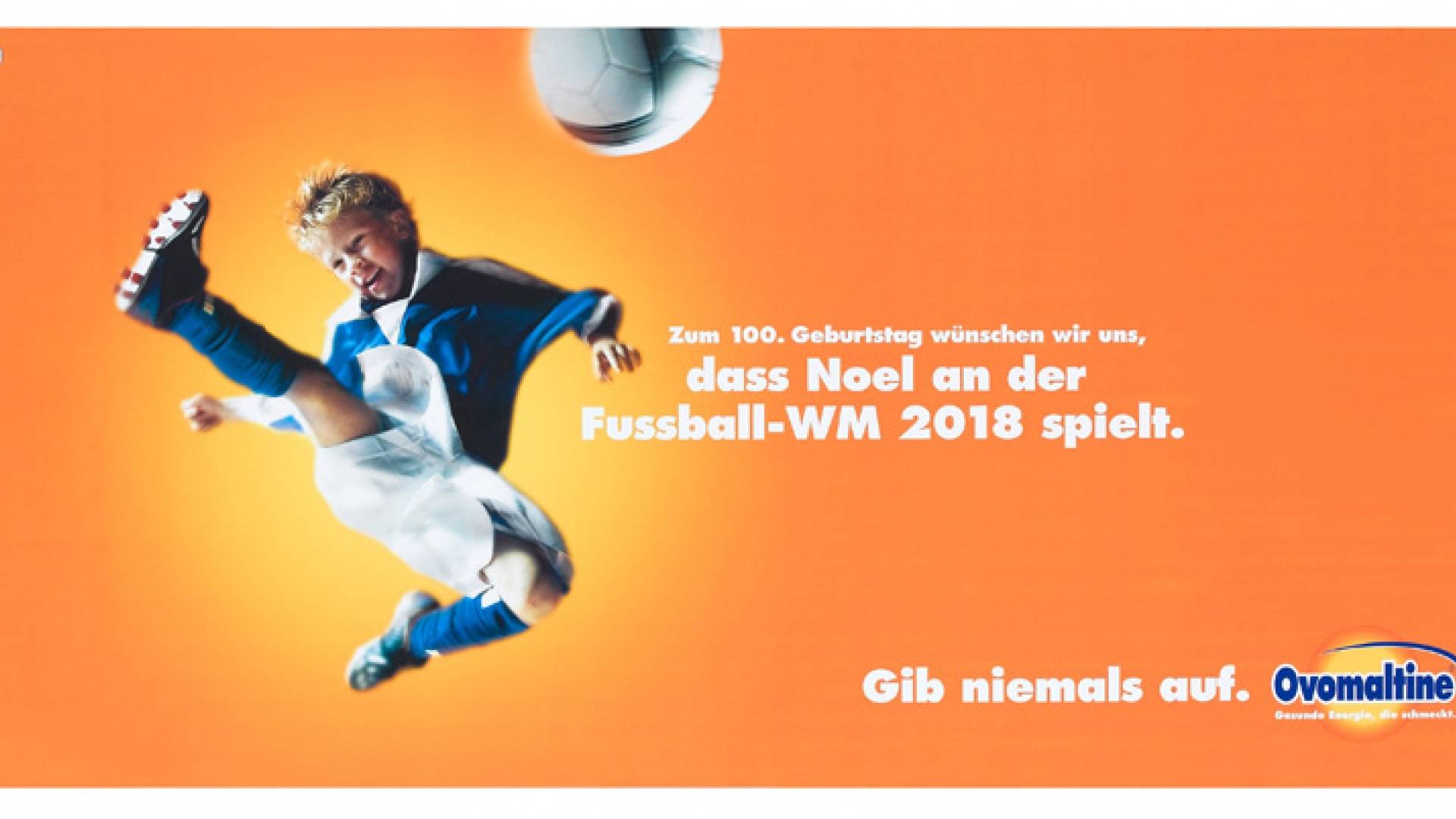 2004 – 100 years of Ovomaltine
Ovomaltine reaches a century! A hundred years on, what started life as a medicinal product for the weak, the sick and pregnant women is now more popular than ever. Ovo is now a healthy, nutritious choice for the whole family and people of all ages.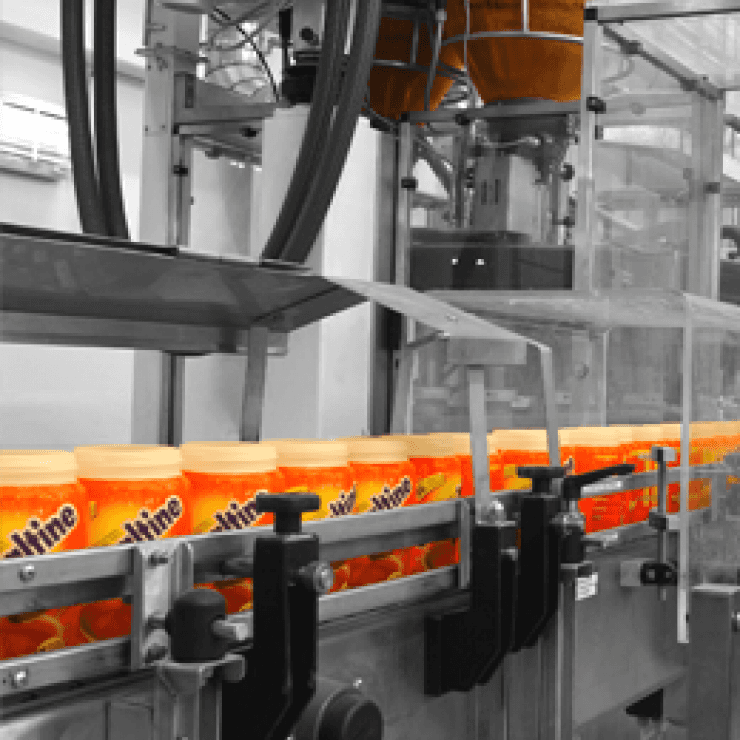 2008
Ovomaltine remains committed to its Swiss production site. Around CHF 25 million is invested in renovating and automating the production centre. Today, Neuenegg can produce more than 18,000 tonnes of packaged, high-quality foodstuffs per year – the equivalent weight of 3,600 adult elephants!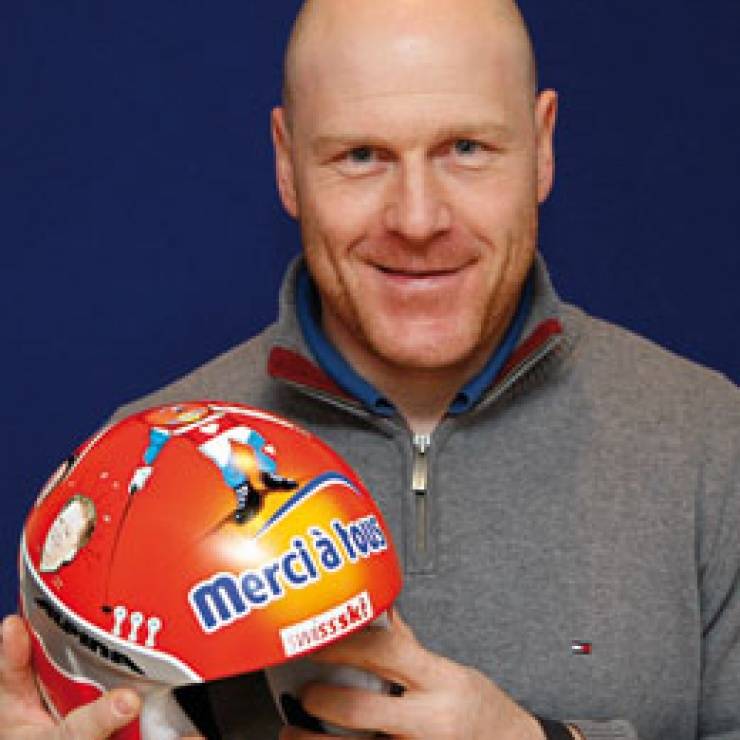 2011 – Didier Cuche Sports Personality of the Year
Didier Cuche is voted Sports Personality of the Year 2011 and shortly after is named Swiss Person of the Year. But after more than 14 years as a brand ambassador for Ovomaltine, Cuche remains loyal to Ovomaltine. The partnership continues after his skiing career comes to an end. 
2015 – 150 years of Wander AG
Wander celebrates its 150th birthday. People all around the world start the day with its products, keeping hunger and thirst at bay and fuelling up with healthy energy for the day ahead. Many years of development and innovative people are behind every product. Consumers and customers are always the number one priority for Wander's employees. Wander offers food made from the best ingredients to health-conscious families, athletes and foodies. The 150-year-old company develops, produces and markets its products in Neuenegg near Bern.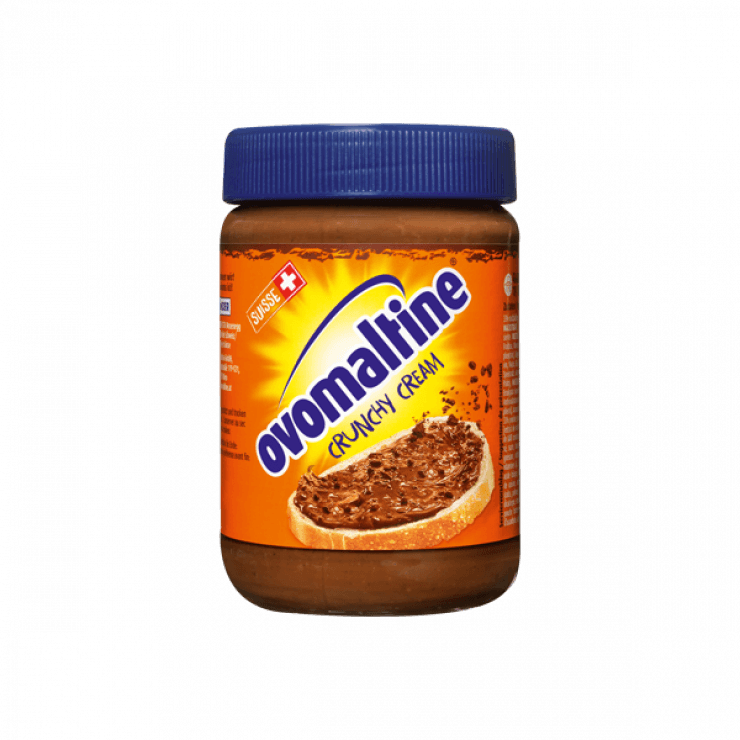 2016 – Ovomaltine Crunchy Cream is produced in Neuenegg
After more than six months under construction and an investment of over CHF 10 million, Wander AG opens its new production line in Neuenegg. The line concentrates the production of Ovomaltine Crunchy Cream chocolate spread for the entire European market in Neuenegg. Wander exports the successful product worldwide.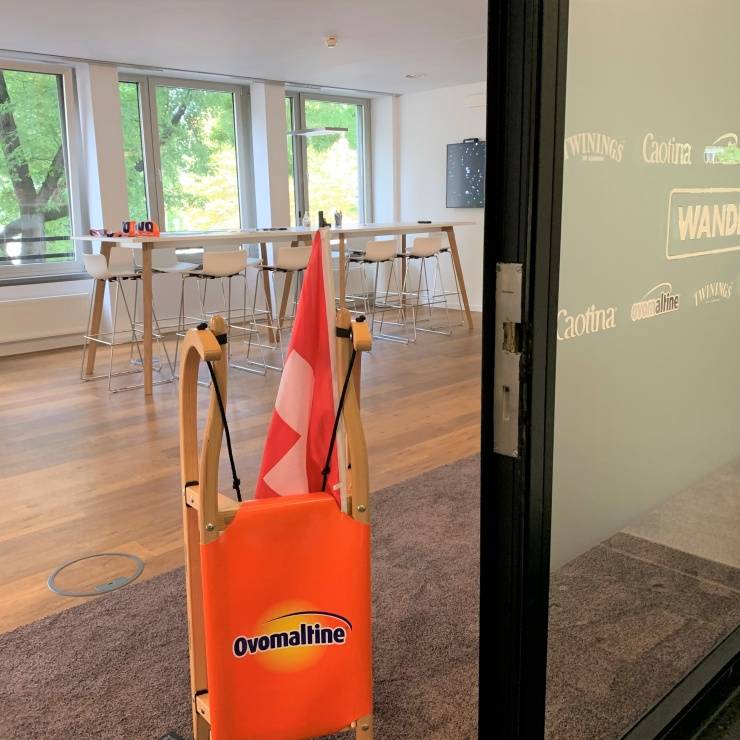 2020: Foundation Wander GmbH in Germany
In order to better meet the strong growth of Ovomaltine, Caotina and Twinings in the German market and their requirements, Wander establishes a local marketing and sales organisation in Germany, Wander GmbH, based in Frankfurt.