Outlet – opening times
Welcome to Neuenegg
Monday to Friday: 10 - 11.30 am / 12.15 – 5 pm
Thursday: until 6:30 pm
Please take notice of the special opening times over Christmas and New Year:
The shop will be closed from the 24.12.2018 to the 2.1.2019. From 3.1.2019 normal opening hours apply. We wish you a Merry Christmas.

Contact: +41 31 377 20 37

You can find details about opening times before and during public holidays here.
Online shop
Visit our online shop. You will find a big range of products from our brands.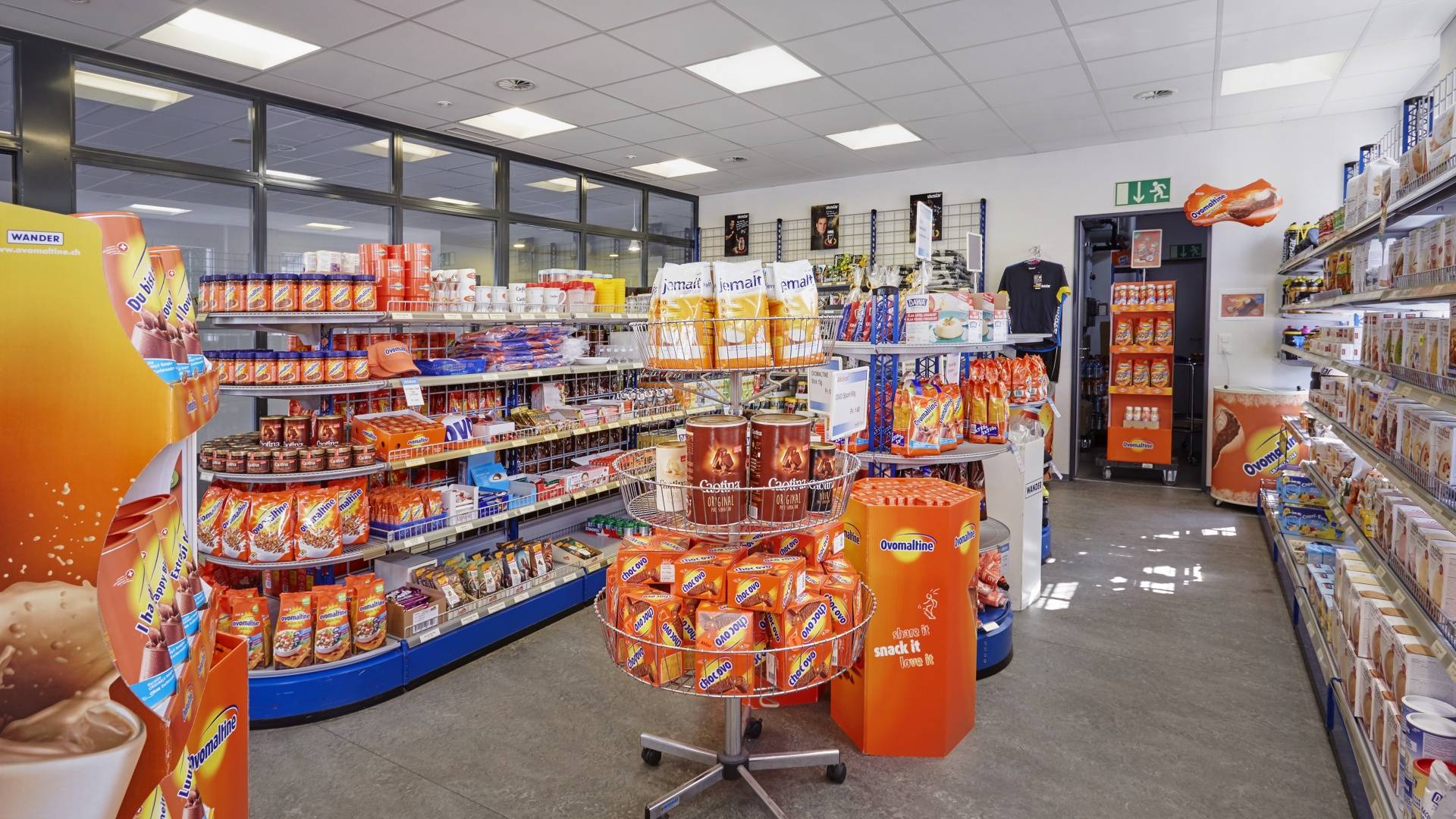 Here's how to find us:
Wander AG
Fabrikstrasse 10
3176 Neuenegg
phone nr.: +41 31 377 21 11
fax: +41 31 377 21 10
e-mail: info@wander.ch