Wander AG is one of Europe's leading food manufacturers. Its range includes tea and breakfast drinks, breakfast cereals, spreads, chocolate, biscuits, snack bars and desserts, and speciality foods for athletes and weight management. We've been synonymous with trusted brands and high-quality products for more than 150 years. Our products are developed, produced and marketed in Neuenegg near Bern. We regularly invest in our infrastructure and cutting-edge technologies to safeguard our future as one of the leading companies in the European food industry.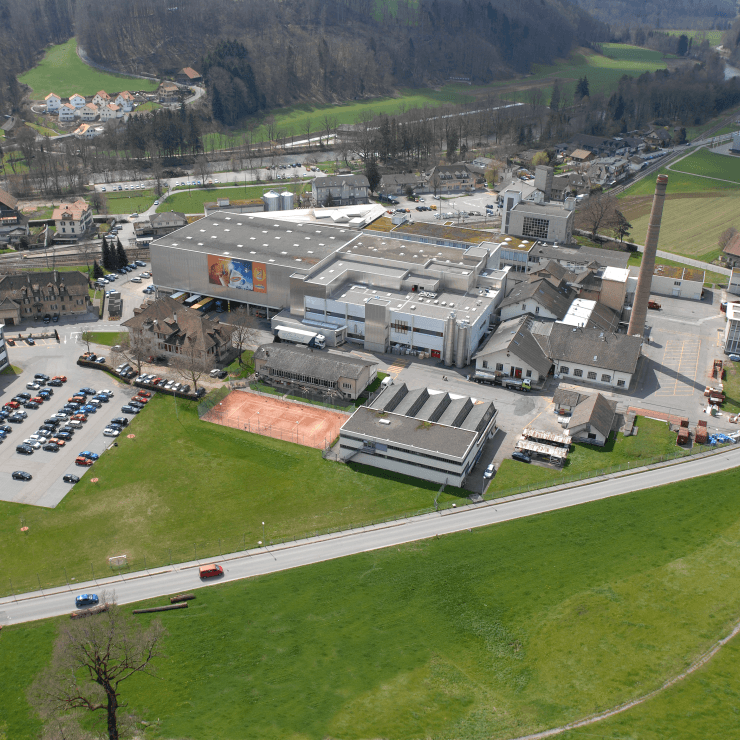 We produce a range of products at our Neuenegg location near Bern, including Ovomaltine® powder for the entire European market. A third of the products that we produce are sold in Switzerland, while the rest are exported to about 50 countries around the world. A total of 265 people work at Wander.
We are a subsidiary of Associated British Foods, one of the largest international food corporations. ABF markets renowned brands such as Twinings®, Ovomaltine®, Blue Dragon®, Jordans® and Ryvita®.